A family tradition of over 100 years
HERMANOS CASARES DE LA FUENTE S.L. was founded in 1996. With a family tradition of over 100 years in the wood sector, our company is mainly devoted to the mechanization and manipulation of panels, being nowadays–both in terms of installations and machinery– one of the leader companies in the manufacture of built-in wardrobes (frames, panels, chest of drawers…).
Relying on our highly-qualified staff and the latest technologies, our goal is to continue growing to provide more and better services to our customers.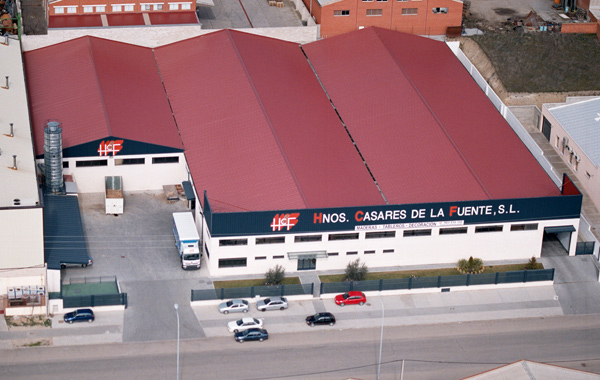 We have modern and innovative premises with the latest technology for the treatment of panels. By means of our two plants and warehouses with a surface area of over 8.000 m², we are able to undertake, through mass production, important projects and manage large orders, always meeting the agreed deadlines.
Plant and Central Warehouses: industrial cut and treatment of panels, assembly and item packaging. This is our main warehouse.
Automated Varnish Plant: treatment of panel surfaces.